DONATE
All Contributions are Tax Deductible
You can make a tax deductible contribution to help Chance International Outreach rescue more girls and women from the streets and provide a safe environment with the love of Christ. We are a qualified 501(c)(3) charitable organization.

Become a Chance Partner
When you become a partner with us on a monthly basis with your donation, you're helping to rescue more young girls and women from the streets and also keep our current home operational. You are helping us to prevent girls and women from being forced into the sex-trade industry or dropping out of schools.
Your monthly donation will help to share the love of Christ and provide a bright future for our girls to realize their full potential. It does not matter how big or small the donation, you are helping to change lives for Christ. Your donation helps to provide for their education, room and board, and medical needs while we share the love of Christ with them. Will you please help us provide a safe place for our girls, women and children?
Adopt one of our Homes
With a one-time donation a new home will be established to bear your name or the name of someone you wish to honor. This is an opportunity to honor someone by placing their name on one of our homes. See us for more details.
Additional Ways You Can Help:
Pray for Our Work
Monthly Donations
Sponsor annual Fundraisers
Enhance our Programs with your talents
Tell a Friend
Participate in Chance Quarters Drive/events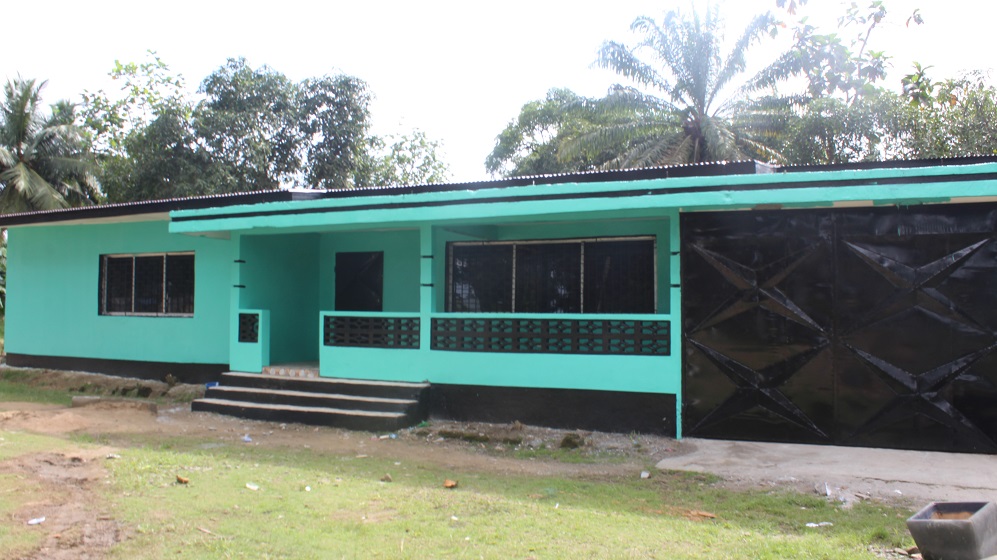 Urgent Need: Help us renovation Hope Home
Join us to renovate our first home, HOPE Home. Your monthly or one time donation will enable our girls to have a place to live, food, clean drinking water and a safe environment.
Hope Home provides accommodations for sixteen young girls and women some of whom are mothers with children. The house was destroyed during the Liberian civil war and is in need of total renovation. Here is a glimpse of the house's condition: the roof is leaking; the bathroom is broken to rubble and has a huge hole which leaves our girls unprotected; the kitchen is broken up and has no appliances; the tiles are gone; and there is no pipe bound water or water tower to provide safe drinking water. We need to bring this house to livable condition with safe drinking water for our girls.
We are making this urgent appeal to you to contribute to our renovation fund so we can repair the house before the rainy season starts in one month. Help us to provide a safe place for our girls, women and their children. Will you please help us provide a safe place for our girls, women and children?
Chance Residents and Staff